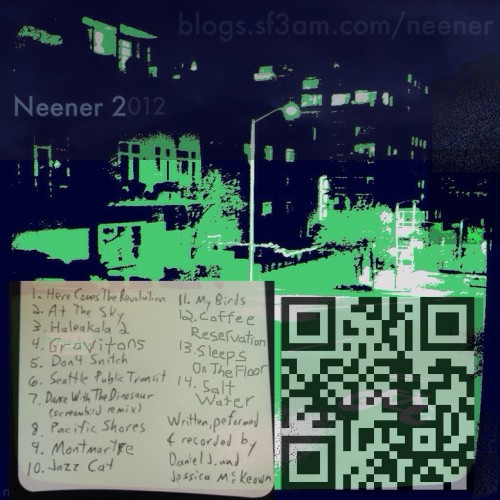 Jessica and I have a new album available now for free: Neener 2. You can download the whole second album as a ZIP archive or download any of the 14 songs below:
2. At The Sky
3. Haleakala 2
4. Gravitons
5. Don't Snitch
7. Dance With The Dinosaur (Screambird remix)
9. Montmartre
10. Jazz Cat
11. My Birds
14. Salt Water
The LP was recorded over the last several months by Jessica and me and also features some backing vocals from our birds.  This short preview video was made before the album was finished and a new video, Neener 2(012), is being released along with the music.
You can also listen to and download Neener 2 on SoundCloud.
The album is also available via BitTorrent. You can get the torrent file directly or via the Pirate Bay.